The Doreen Moore Scholarship for the arts, a one-time award of $2300, was open to any graduating high school senior from Stoneham attending an accredited college or university in the fall and planning to pursue a degree in the arts. This scholarship was created to honor Doreen Moore, a dedicated community leader who always strives to meet the unmet needs of citizens in the Stoneham Community. She spent decades volunteering in Stoneham with a focus on supporting adults with chronic mental illness, children with developmental delays, and accessible arts programs for the community. She spent time leading the Eastern Middlesex Area Board, Our Place, Stoneham Creates, and most recently M.E.L.D (Multi-Service Educational Learning and Development Center).
To continue her impact, the M.E.L.D Advisory board committed the remaining funds to a scholarship in her honor. One recipient per year will be awarded a one-time $2300 scholarship to be used to further their education in the arts at an accredited college or university. This year, M.E.L.D is excited to announce Sydney Vallone as the winner.
"It is with great pleasure that we have chosen to award the Doreen Moore Scholarship in the Arts to Stoneham High School Senior, Sydney Vallone. She has not only met all the requirements requested, but has gone above and beyond our expectations of a deserving and well qualified candidate. Sydney has not only demonstrated her talents and abilities in her choral and dramatic pursuits as a budding artist, but also has weathered the demands of the pandemic. Through her perseverance, devotion, and dedication she helped to keep the dramatic arts alive at school and in the greater community during such trying times. We present this award with no doubt that she will pursue her dream with great success" commented the MELD Advisory group.
For Sydney, the Arts transformed her life and shaped her middle and high school experience. Through chorus and drama club, she built skills, grew her passion, and developed confidence that helped her to thrive. As the president of the Stoneham High School Drama Club, she used her skills and confidence to lead her peers as performance expectations continued to change as a result of the pandemic. Beyond the walls of Stoneham High School, Sydney contributed to the local arts community by working with the Greater Boston Stage Company, Broken Leg Productions, and the Theater Company of Saugus. 
In the fall Sydney is attending the University of Connecticut to pursue a degree in the dramatic arts. She plans on continuing to hone her skills by joining the campus acapella group, choir, and theater group.
 "This scholarship means so much to me and I am incredibly excited to use this for my continued education with the arts. The arts are a huge part of my life with both music and theater and this scholarship will allow me to keep pursuing my love of performing. I used to be shy and introverted until I found theater and singing so I owe it to the arts for who I am today. I am so grateful to have received the Doreen Moore Scholarship Award and I can't wait to keep performing!" commented Sydney.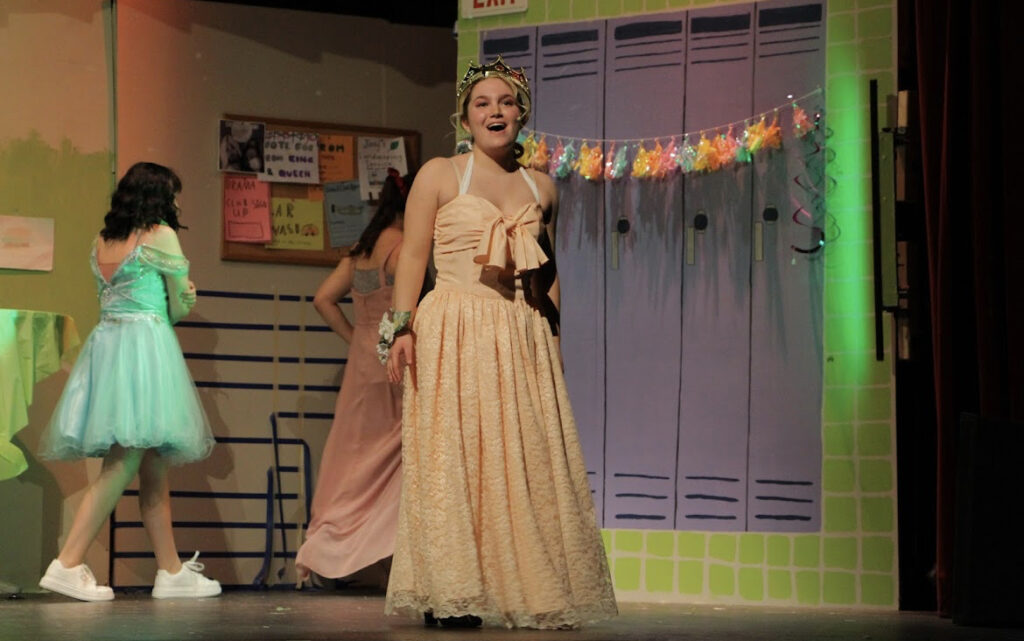 If you are interested, you can read more about the scholarship and Doreen's accomplishments here.